If anyone ever tries to tell you that video games are 'just a kids thing' or 'not important' or tries to play them off in any way, just smile, nod, and run away.  Quickly.  They obviously haven't been to PAX.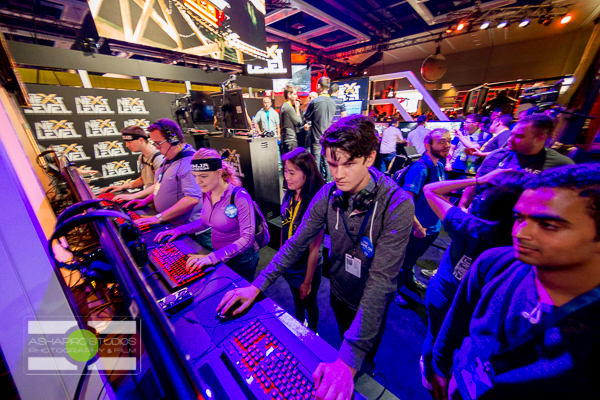 It's tough to call it an expo.  Convention doesn't really even do it justice.  Really, PAX Prime is a small city that exists for only 4 days.  Created in 2004 by 2 guys that wrote a comic in Bellevue, WA, PAX is now a collection of events that happen around the globe and PAX Prime is the Seattle installment.  Taking over the entirety of the Washington State Convention Center, PAX Prime has massive displays by the largest entertainment and gaming companies showing their wares, all the way down to the newest entrant trying to show of the next big idea.  Thousands of attendees, some in very elaborate costumes, played the latest games, checked out the latest hardware, visited vendors to pick-up accessories and table-top games… You really can't prepare for PAX in its entirety.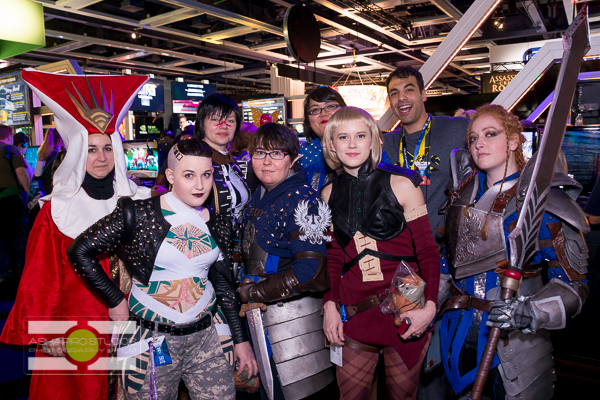 2 of the largest halls had massive offerings from XBox, Alienware and other big names, including Ubisoft.  Among them was The Next Level – a full-scale live broadcast studio set-up for the weekend that offered game-play on yet-to-be-released titles, but – even better – participants were able to enter into a 16-person bracket, the winner of which would win thousands of dollars in prizes every day.
The format of the big tournament was pretty straight forward.  Early in the day, guests were looking to lock-up top point totals to get their name on the Top 16 board.  Those 16 were broken into 4 teams and played in 4 semi-final tournaments.  The winner from each semi-final went on to the final at the end of the day, with the winner taking home a custom Next Level trophy and a massive pile of awesome prizes!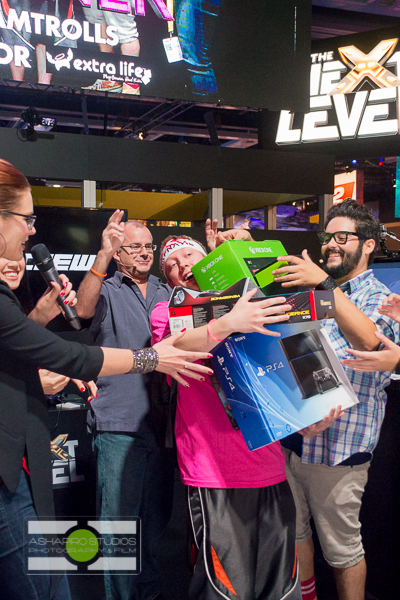 The participants were picked for teams by some celebrity coaches – Krystal Herring (@SirenFD/#TeamTroll), Linda Le (@VampyBitMe/#TeamMecha), Scott Smith (@SirScoots/#TeamScoots) and Steve Zaragoza (@SteveZaragoza/#TeamZaradactyls).  Each coach had some skin in the game – not just bragging rights, but the winning team each day also won $5,000 for a charity of their choice.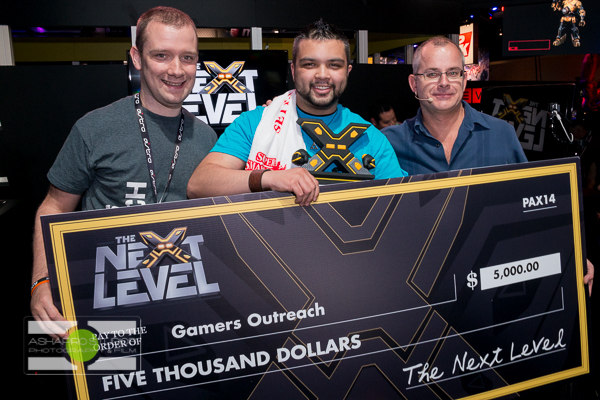 The live broadcast, which viewers could watch online, was hosted by Kevin Knocke (@KevinKnocke) and Anna Prosser (@AnnaProsser) who kept the energy going all day with side interviews, mini floor challenges, and conversations with game creators and community managers for some of the games involved.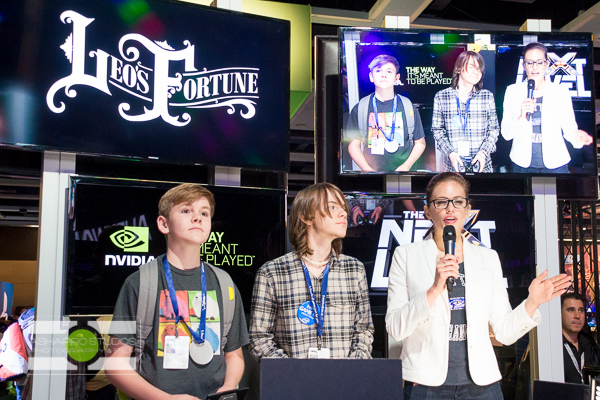 One of the highlights came on Day 3 when Alexey Pajitnov, creator of the legendary game Tetris, joined.  Each day, the final challenge was a different game and on that Sunday the game was the latest incarnation of this classic – Tetris Ultimate.
Photographically, this was a really fun shoot for me.  Anytime I'm in the event environment I'm having a great time – especially when there are that many people that are that passionate about what's going on.  Getting to work with other professionals (namely, the fantastic talent brought in as hosts and coaches and the video crew on-site for the live broadcast) added an extra level of fun.  Every vendor wanted to put their best foot forward, and Ubisoft was no different.  Colors, design, style…  It was tough to take a bad picture over the 4 days.  I delivered over 1,100 photos to the client and pairing down that set for a web gallery was a tough job in and of itself.  See the entire PAX Prime 2014 – The Next Level Photo Gallery here, and game on!