Yes, it's true, I'm an Apple fanboy.  It's a badge I wear with pride.  Having been born in Northern California and living in Cupertino for 8-ish years, I remember the day my elementary school received a gift of 10 Apple IIe computers from the parents of one of my schoolmates who worked for the small, fledgling computer company, marking the beginning of my love for the brand and their products.  Now, almost 30 years later, I'm just as excited as in the olden days about new technology coming out of that shop.  I'm currently on my 3rd incarnation of the iPhone.  I started at the 3g, then moved to the 4 and am now on the 5.  The 5s is the first incremental upgrade I've seriously considered.  Why?

Fellow Seattle-based photographer Chase Jarvis put out a book (and app) called Best Camera, a play on the concept that the 'best camera is the one you have with you.'  The book showed great images and the app offered great utilities for turning simple snapshots into completely individualized, artistic photos.  At the core, tho, was a camera that was lack-luster at best.  Convenient, sure, but the iPhone camera had a long way to go – and it's getting there.  In my day-to-day business of shooting still and video pictures I often find myself saying 'I wish I had a camera with a better lens/better sensor/different features/etc' because I felt that the iPhone 5 just didn't have it, until I gave it a real change.  I shot a job for a client recently, using the iPhone 5 almost exclusively for the visual content – and now I see the light.  People that saw the short even asked what camera I used, because there's no way I used an iPhone.  Yes, I did 🙂  See the finished video from the Born This Way Foundation's activity village at the Made In America festival here.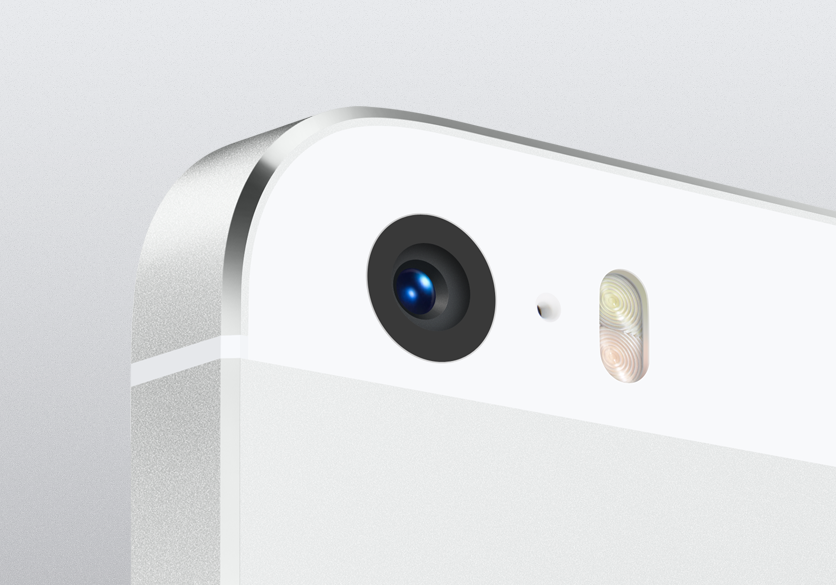 The iPhone 5s' camera, while I haven't had a chance to use it yet, promises some major upgrades from where it already is.  What has me all hot and bothered about the new camera?
Larger Sensor / Larger Pixels.  One of the biggest misconceptions about cameras is that megapixels matter.  Well, they do, but not to over 99.999% of the people taking photos.  Are you a commercial fashion photographer who's work will be published in 600dpi?  Don't even know what that means?  Then forget about the number of pixels and pay attention to the size of pixels and the size of the sensor.  Briefly, bigger sensors let in more light.  Bigger sensors give better bokeh (that thing where the person is in focus and the background is blurry).  Bigger sensors do better in low-light.  All of these are good things.
10fps Burst Mode.  This is huge for when you're trying to stop action.  Say, for example, you like to take pictures of your friend skateboarding and you have trouble clicking the shutter just at the moment s/he is at the most epic part of that sweet trick.  With 10 frames per second burst, you've got it.  I wonder how long the 5s can keep that up?  That might be a reason to get the 64GB model too, so you don't run out of space before the end of the trick.
Live Video Zoom.  Sweet!  No longer do I have to stop recording to zoom in, tho zooming with your feet is pretty easy too.
Slow Motion.  This is the big one – the thing that has me most excited.  The new iPhone 5s will shoot 720p at 120fps.  120 FRAMES PER SECOND!!  That's awesome.  Not because I'm going to watch it at 120fps, but because I'm going to put it into a video at 30fps, which gives me buttery smooth action at 1/4 speed.  Remember the skateboarder friend?  Imagine slowing them down on that grind.  Yeah, that.  Haters may want to ask why it doesn't support 1080p (or even 4k) at 120fps.  Why?  Because they're a company in the business of making money and will hold that till the next release…  probably.  "But the GoPro blahblahblah…"  Yeah, I don't take the GoPro with me everywhere; just one more thing.

Apple's iPhone 5s features Touch ID – a fingerprint reader to replace entering a passcode,
I probably enter my passcode at least 20-30 times a day, so I'm pretty excited about TouchID too (the fingerprint reader), and the faster processor is great.  Really, I can't wait to see one in a store so I can play with it and see if it lives up to the promises.  If you just can't wait, the iPhone 5s is available for pre-order now with an expected in-store date of Sept 20, 2013 (this Friday), tho supplies are projected to be pretty limited.  Until you get yours, get out there with you regular 'ol iPhone 5 or whatever picture taking device you have and keep making great photos!