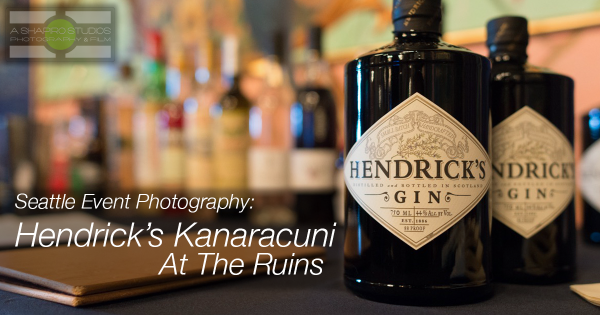 Large, tall rooms with dark ceilings.  Dark clothing.  Fast-paced.  This was a fun one to shoot!
Last night at The Ruins, an exclusive private events venue and supper club in Seattle, bartenders, media and other liquor-industry trade were joined by global and regional ambassadors and Master Distiller Leslie Gracie – Founder of Hendrick's Gin – for a rare taste of the limited offering, Kanaracuni.  This Limited Edition gin was distilled using Scorpion's Tail, a rare plant found only in the rainforests of South America.
Guests were sent through a variety of activities that started with a custom Hendrick's Gin cocktail, followed by an introduction to Kanaracuni via a short film.  Gracie and Hendrick's Gin Global Ambassador, David Piper, were sent on an expedition to find a unique ingredient for this rare offering where they found Scorpion's Tail.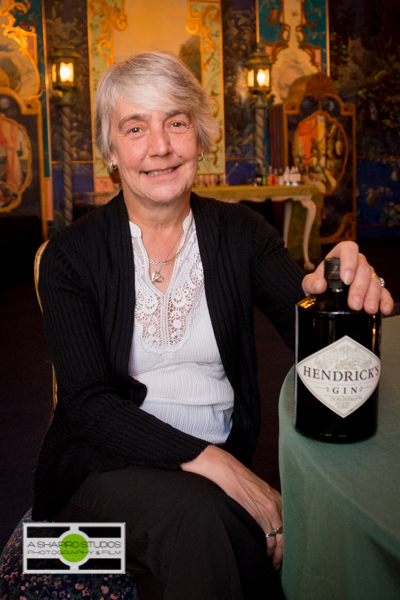 After a taste of Kanaracuni, guests were offered a martini made with the special gin then were allowed behind the bar to create their own cocktails.
Later, snakes, spiders and other creatures were brought into the room for a hands-on experience of what life is like in the jungle, and capped off with cockroach races.
This was a fun one to shoot, indeed!  The entire event was captured using a Nikon D800 using a combination of lenses (Nikkor 28mm f/1.8 and Nikkor AF-S 18-135mm) and a Nissin Di622-N strobe mounted on-camera.  See the entire collection of Seattle Event Photos from the Hendrick's Kanaracuni event here!