About 15 years ago, bowling saw a huge rebirth.  The Big Lebowski had just come out, there were 24 hour bowling alleys… and then things started to decline.  Real estate developers realized the land under these bowling alleys was worth much more than the pines and lanes that sat on them, and long-standing bowling alleys started to close.  Luckily, Sailor Jerry, a Caribbean rum, is trying to keep bowling top-of-mind with groups of rum-drinkers – and having a little fun in the process.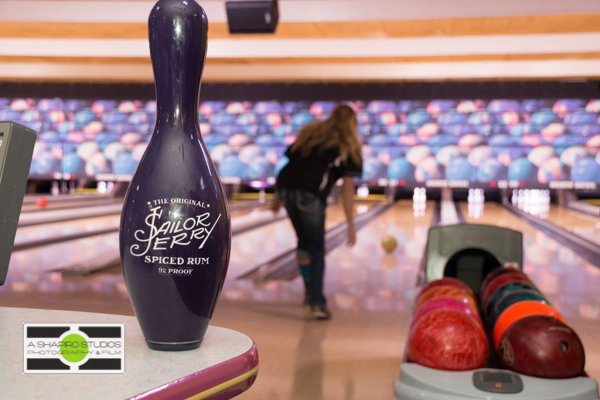 The rum-maker has been throwing parties around the country at bowling alleys, inviting bartenders to come out for a friendly tournament featuring Sailor Jerry cocktails, fun prizes and learning about the spirit with Sailor Jerry National Brand Ambassador – Paul Monahan.  Sailor Jerry brought the fun to Spokane's North Bowl in September, '14.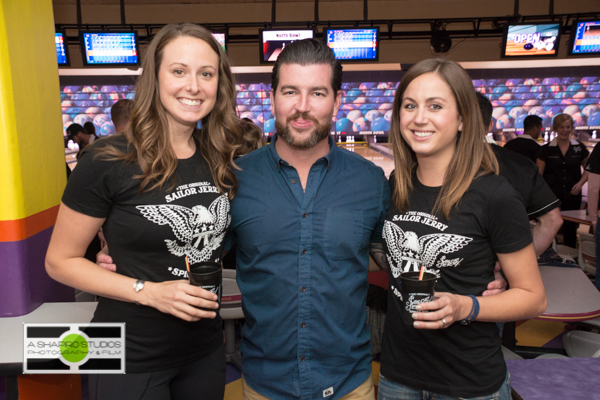 After checking in and receiving their team bowling shirt, guests were offered complimentary cocktails and food before the bowling fun began.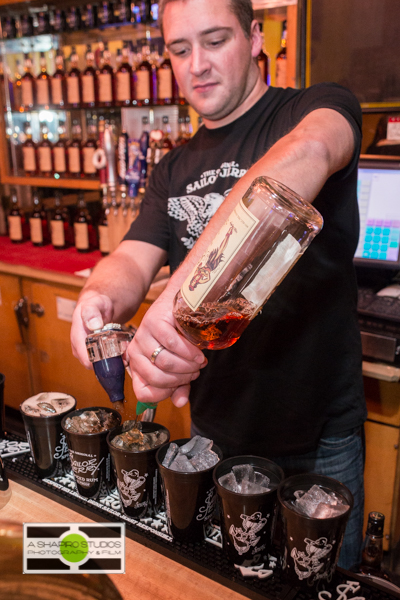 One the rum was flowing, the real fun began – trick shots, breakdancing on the lanes and getting really excited about strikes.  For each strike thrown, team-members received a raffle ticket that they could then win great Sailor Jerry prizes.  And of course, the Pin-Ups from Sailor Jerry were there to help keep everyone entertained.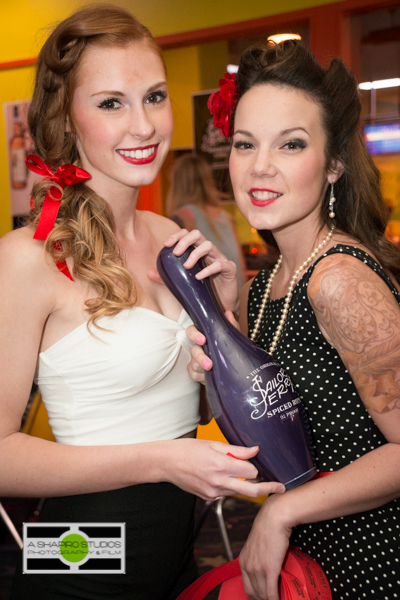 Teams were also vying to place as top dog for the tournament, which also got them an invite to participate with bartenders from around the country at a national tournament in San Diego later this year.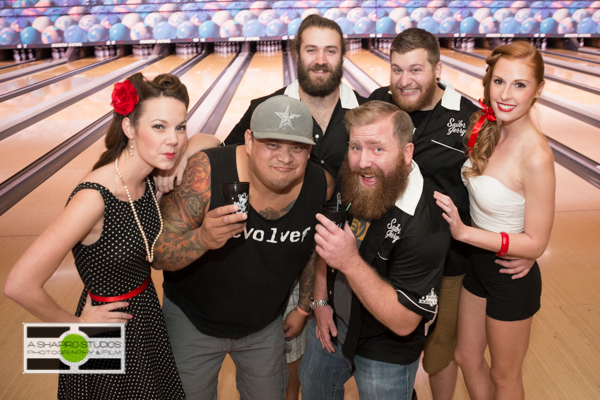 A good time was had by all!  See all of the Sailor Jerry Bowling photos here, and if you get an invite don't miss the chance to get back on the lanes!