It just keeps getting better.
The Washington Cigar and Spirits Festival is exactly what guests of the event hope it will be.  Like a certain fruit-named computer company from Cupertino, CA, the guests don't even know they want it until they see it, and then they realize that this year was the best yet, and can't wait to see what next year will bring.
This was the 4th Annual Washington Cigar and Spirits Festival, held in the ballroom at the Snoqualmie Casino.  As the name would have you believe, the event features a variety of tastes of both spirits and cigars, including unique, rare, vintage and limited offerings in both categories.  This year featured over 50 different cigars, over 70 different spirits, 2 breweries, local celebrities MCing the whole event, a photo booth (from AShapiro Studios sister company PartyBoothNW), and a fantastic buffet.
One addition this year was a schedule of 'special tastes' from different spirits.  About every 30 minutes or so, guests would visit a different spirit table to get a taste of a limited or rare product.  Be it a whisk(e)y, cognac or something else, the race was on to grab a taste of über-rare liquids (that usually come with über-high prices).
As in the past, the cigars were a highlight of the show.  With master blenders onsite along with both regional- and national-level ambassadors and spokespeople, guests were treated to a wonderful variety of cigars and – of course – fantastic deals to be had on cigar sales.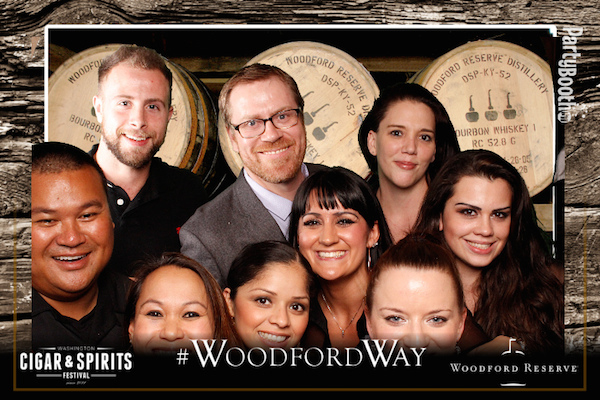 The event is put on by The Lit Cigar Lounge.  Inside the casino, Lit Lounge is one of the finest cigar smoking lounges in the area, and certainly one of the greatest whisk(e)y (and other spirits) selections to go with it.  Josh, the lounge manager, has a great staff that all have a wonderful rapport with guests, knowing the team onsite is friendly, helpful, and knows there stuff when it comes to the humidor.  Check out more of the PartyBoothNW Photos from the event.
Photographically, cigar events are a lot of fun to shoot.  Sure, every bit of equipment goes home smelling like smoke, but it's also a fun chance to shoot back-lit smoke that's omnipresent.  Lots of colors in a well lit room made this event fun not only for the guests, but for the team shooting as well.  See the entire photo set from the 2014 Washington Cigar and Spirits Festival, and head up to Lit Cigar Lounge and kick back with a dram and a stick!